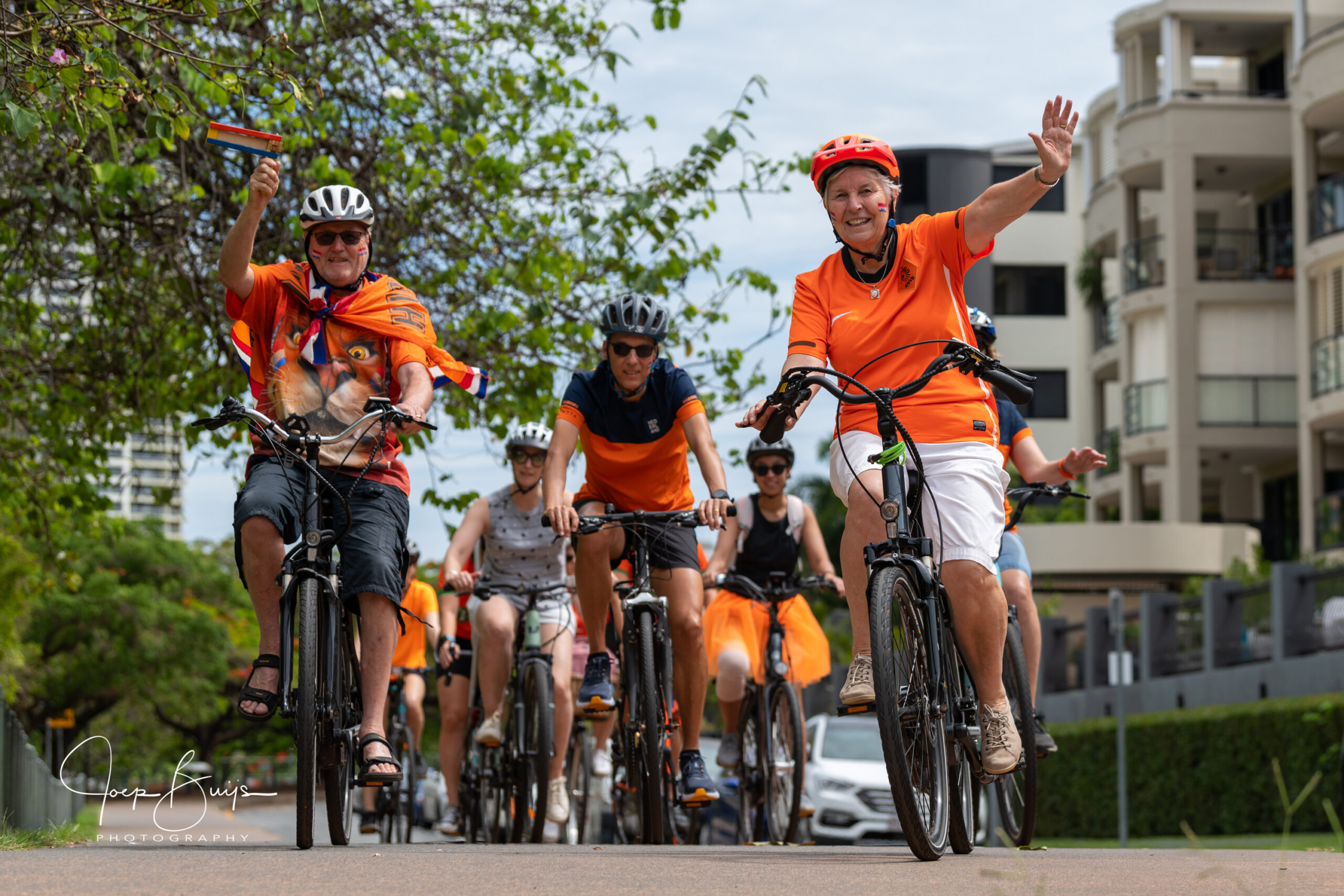 Dutchies on the bikes in Brisbane (two routes!)
About This Event
Following last year's success we are again organising this event, we expect more people and we again would like to see a range of different bikes to participate in the leisure tour along the river.  There will be prizes for best dressed person and best dressed bike (both for the adults and the children).
While organised by the Dutchies, the tour is of course open for all recreational bike riders in Brisbane and beyond.
This year, we are planning two routes. One route goes around the river for about 13kms from Kangaroo Pt across the Go Between Bridge via the Botanic Garden back to Kangaroo Pt.  There are a few hills in this route. We are also organising a separate smaller route of approx. 3km at Kangaroo Point (no hills) with activities for small children. The larger route will have a max capacity of 150 people, whereas the fun and puzzle route with games for children max 50 people.
We all start and end at the same spot at the end of Main Street at Captain Burke Park in Kangaroo Point where street parking is available. Participants will be divided in smaller groups and will depart at intervals in order to avoid congestion along the route. At the end we gather at where coffee is available.
Unfortunately, we can't avoid some costs as we are required to have permissions and insurances. Early bird registration starts at $10.
Event Details
Preliminary notice – More details to be provided including date, location and route of this event.
We are interested to hear if there are Dutchies here in Brisbane who are willing to assist in organising this event. If you would like to be involved please send an email to dutchlinkbrisbane@dccq.org.
Share This Story, Choose Your Platform!