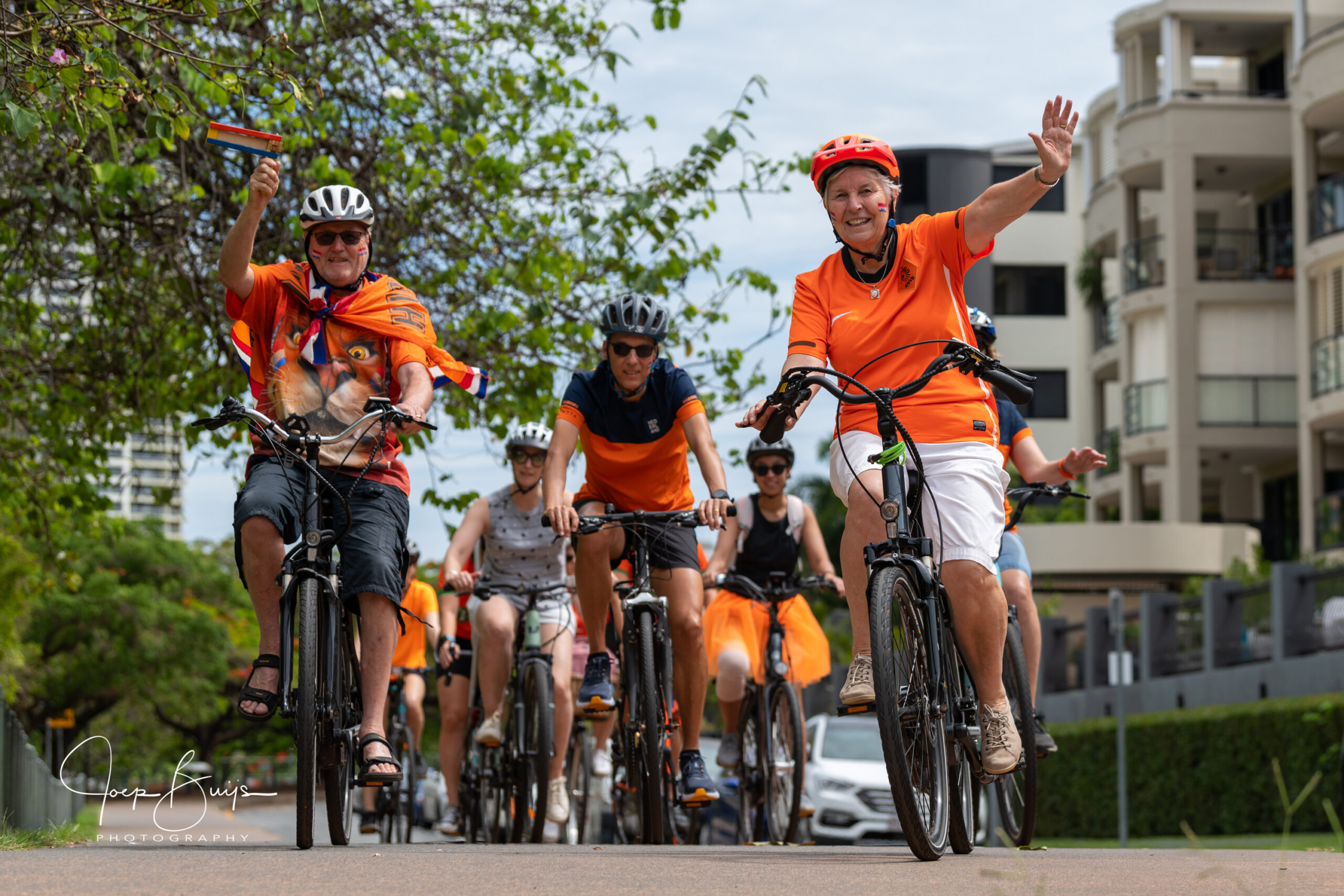 Dutchies on the bikes in Brisbane
About This Event
The Netherlands is a country of cyclists, something that is well known across the globe. So, the Dutchies in Brisbane were among the first to jump on their bikes to use the excellent network of bikeways in and around the city. Many already use the network to travel to and from work to the shops and their activities as well as for recreational purposes. The Dutch are among the first to recognise the great work of Brisbane Council to continuously extend its already excellent bike paths network in this city.
Last year (2021) the Dutch Chamber of Commerce Queensland took the initiative to organise a recreational bike tour in the city to promote the use of this great network of active transport. There were 70 Dutchies on bikes, all in orange.  As the feedback has been great, Dutchlink Brisbane will organise the event this year. We expect more people this year and we again would like to see a range of different bikes to participate in the leisure tour through the city.
Event Details
Preliminary notice – More details to be provided including date, location and route of this event.
We are interested to hear if there are Dutchies here in Brisbane who are willing to assist in organising this event. If you would like to be involved please send an email to dutchlinkbrisbane@dccq.org.